As readers may have seen from my former posts, such as What Is Nothing? and God Does Not Play Dice With the Universe, I have always been intrigued by the philosophy of science and metaphysics. I am drawn towards various philosophical worldviews, such as existential nihilism and metaphysical naturalism, both of which I support. I myself am an agnostic atheist or a non-religious person, but nonetheless, my ideologies of the universe relate to some esoteric philosophies such as that of Taoism or some portions of Hinduism.
I have been intrigued by the various contentions that defend the existence of God, such as those presented by Thomas Aquinas or more scientific defenses of the Upanishads (which don't illustrate "God" in the traditional sense, but the Force, similar to Star Wars) by Heisenberg and Schrodinger themselves.
The Christian apologist, analytical philosopher and historical theologian Professor William Lane Craig, who is Research Professor of Philosophy at Talbot School of Theology, has a variation, or, rather, reformulation, of the famed cosmological argument (derived from cosmology) for the existence of God.
This reformulation is known as the Kalam Cosmological Argument, or KCA, and it takes a specific structure with the usage of advanced physics and scientific philosophy to defend God. The structure is:
Premise One – Everything that begins to exist has a cause. Professor Craig defends this premise as being rationally intuitive, and says without a cause, something would have to come from nothing, and this is a philosophical contradiction. It is a derivative of a proposition of Parmenidean ontology that posits, "Ex nihilo nihil fit", literally "nothing comes from nothing."
Premise Two – The universe begins to exist. First, if the universe did not begin to exist, that would mean it existed eternally. Craig questions the metaphysical possibility of an actual infinity versus a potential infinity. What is the difference between these? A potential infinity is the type of infinity that characterises an unending Universe or an unending list, for example the natural numbers 1,2,3,4,5,…, which go on forever. These are lists or expanses that have no end or boundary: you can never reach the end of all numbers by listing them, or the end of an unending universe by travelling in a spaceship. Aristotle was quite happy about these potential infinities, he recognised that they existed and they didn't create any great scandal in his way of thinking about the Universe. Aristotle distinguished potential infinities from what he called actual infinities. These would be something you could measure, something local, for example the density of a solid, or the brightness of a light, or the temperature of an object, becoming infinite at a particular place or time. You would be able to encounter this infinity locally in the Universe. Aristotle banned actual infinities: he said they couldn't exist. This was bound up with his other belief, that there couldn't be a perfect vacuum in nature. If there could, he believed you would be able to push and accelerate an object to infinite speed because it would encounter no resistance. Craig argues against this using the Borde-Guth-Vilenkin theorem that shows the universe is expanding at a constant rate, thus must have started somewhere, thus was caused.
These two premises defend the conclusion. Craig extends the conclusion saying that, since the universe encompasses time, space, materiality and change, the cause would have to be timeless, spaceless, immaterial, changeless and extremely powerful (to be able to create the universe). There are only two possible causes thus: an abstract entity, or a disembodied, intelligent mind. Since abstracts cannot cause change in the physical world, it would have to be a powerful, timeless, spaceless, changeless, immaterial and intelligent being, which Craig concludes is God.
This post is not to "refute the existence of God" or practice such ideas. Rather, it is a fair critique of the cosmological argument, analyzing whether it is sound or not.
Let me begin.
Causality Is Not Required
Professor Craig dismisses the initial premise as, allegedly, "rationally intuitive", while its supposed 'rational' derivation is actually from a phrase of Parmenidean ontology, ex nihilo nihil fit, literally 'out of nothing comes nothing.' The truth is, the first premise is essential to the refutation of this reformulation of the cosmological arguments for the existence of God.
Not everything requires an inherent cause to its existence. An example of this is presented in the quantum fluctuation, wherein a particle and its corresponding antiparticle, generally an electron and a positron, are formed and exist in their original form for a period shorter than Planck time, that is, ten to the negative thirty-fourth power seconds, before annihilating to create an adequate number of photons that, literally, 'pop out' of existence. These originate in the limited energy of the vacuum state, which is the source of all potentiality as a derivative of this example.
There are acausal explanations for the, in this case allegedly and probably uncaused, origin of the universe. For creation to occur, using Dr. Craig's terms, ex nihilo, there has to be a series of quantum fluctuations that implies that the vacuum should have existed forever. But what, one might ask, caused the limited energy within the vacuum? The energy was, literally, uncaused.
This is possible via. the highly probable zero-energy universe hypothesis, that states that the vector 'energy' of attractive gravitational force and its potential energy, act as a negative form of energy to cancel out the usual scalar energy which is, supposedly, 'positive.' The theoretical physicist Stephen Hawking, who is the Lucasian Professor of Mathematics at the Cambridge University, writes, "If the total energy of the universe must always remain zero, and it costs energy to create a body, how can a whole universe be created from nothing? That is why there must be a law like gravity. Because gravity is attractive, gravitational energy is negative: One has to do work to separate a gravitationally bound system, such as the Earth and moon. This negative energy can balance the positive energy needed to create matter, but it's not quite that simple. The negative gravitational energy of the Earth, for example, is less than a billionth of the positive energy of the matter particles the Earth is made of. A body such as a star will have more negative gravitational energy, and the smaller it is (the closer the different parts of it are to each other), the greater the negative gravitational energy will be. But before it can become greater (in magnitude) than the positive energy of the matter, the star will collapse to a black hole, and black holes have positive energy. That's why empty space is stable. Bodies such as stars or black holes cannot just appear out of nothing. But a whole universe can."
How is this hypothesis probable? The answer comes in the homogeneity of the distribution of energy, vector and scalar, across the known limits of the universe. Observational evidence of the cosmic microwave background thermal radiation indicates that it is also evenly, or, rather, homogeneously, spread across spacetime. Most physicists agree that the zero-energy universe hypothesis is the most likely explanation for the even distribution of energy in the universe.
The Universe 'Began' to Exist
The first supposed 'evidence' presented by Dr. Craig for this is the primary inflationary theory for the large-scale evolution of the universe, the Big Bang Theory, which posits that the initial inflation of the universe began with a gravitational singularity somewhere around 13.8 billion years ago. Notably, a singularity a 'point' in gravitational spacetime with infinite density and zero volume. The existence of singularities is proven by Einstein's calculations of general relativity, which is justified by, among others, the perihelion precession of mercury, gravitational lensing, and gyroscopic measures of the 'shifts' in the orbits of satellites. The Big Bang posits that inflation began 13.8 billion years ago, and that was not, as is common misconception, the 'origin' of the universe.
As mentioned, the zero-energy universe hypothesis renders causality not required, thus the universe was a particle and an antiparticle that released a vacuum fluctuation that did not 'pop' out of existence as its energy was cancelled out by gravitational potentiality.
Dr. Craig questions the metaphysical possibility of actual infinities. Philosopher Michael Martin says the paradoxes proposed by Professor Craig do not metaphysically justify the impossibility of actual infinities, and instead merely demonstrate that actual infinities have odd properties, hardly enough to justify their impossibility.
The Hilbert's hotel thought experiment merely says infinite added to infinite is infinite, but the addition will still take place. That isn't paradoxical, that is, as Professor Martin accurately claimed, merely an illustration of an 'odd' property.
Now, we move on to the Borde-Guth-Vilenkin theorem. Dr. Craig's interpretation of this theorem is flawed, as it relies on a more classical metaphysical assumption of time. This is a deviation from general relativity, which entails the B-theory of time, wherein time is illusory, thus such assumptions are flawed as the B-theory proposes a four-dimensionalist and eternalist view of the space-time continuum.
The gravitational singularity found at every black hole is a physical example of an actual infinite. Mathematician and physicist John D. Barrow writes, "Einstein's theory of general relativity suggests that an expanding Universe (as we observe ours to be) started at a time in the finite past when its density was infinite — this is what we call the Big Bang. Einstein's theory also predicts that if you fell into a black hole, and there are many black holes in our Galaxy and nearby, you would encounter an infinite density at the centre. These infinities, if they do exist, would be actual infinities." This infinite density, as illustrated in Professor Barrow's paper, is a gravitational singularity.
If a black hole does exist, gravitational singularities most certainly do. The Tolman-Oppenheimer-Volkoff limit allows physicists to gain observational evidence on the formation of black holes, and the eventual death of stars illustrates the physical existence of black holes, thus gravitational singularities, physical examples of the actual infinite, exist.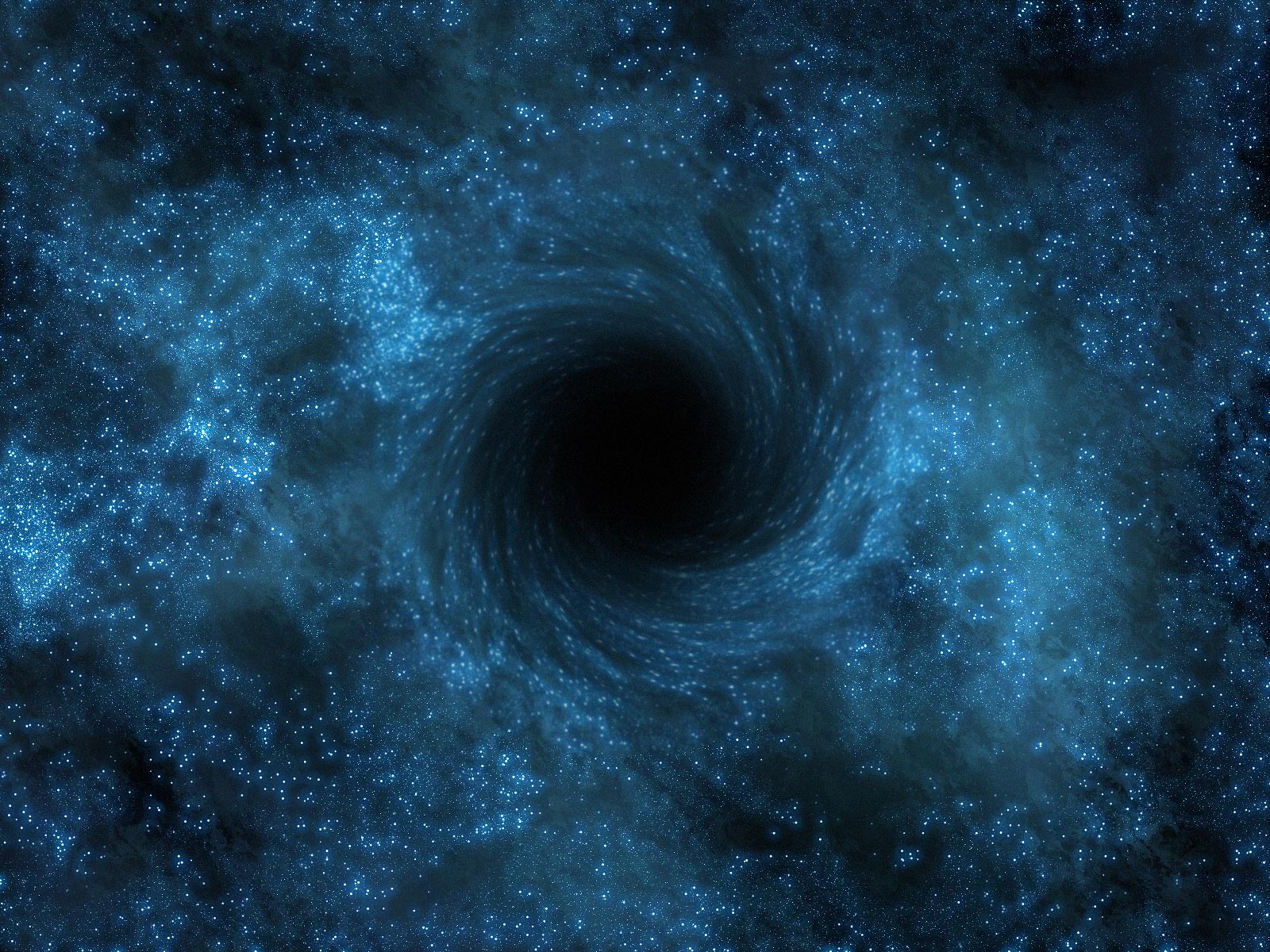 The Universe Has a Cause
If the zero-energy universe hypothesis is accurate in its measurements of the even distribution of thermal radiation and the vector potential energy derived from attractive gravitational force is isotropic through the universe, then it is likely that a vacuum fluctuation of energy released through the annihilation of a particle and its corresponding antiparticle released the energy necessary to allow a gravitational singularity to, literally, 'pop' into existence.
Conclusion
Recent quantum mechanics seems to override the apparently obvious premises of the Kalam Cosmological Argument. Perhaps it is sound, and there is probably a refutation of this. But thus, the critique of the cosmological argument ends. I thank you for reading patiently.